[ad_1]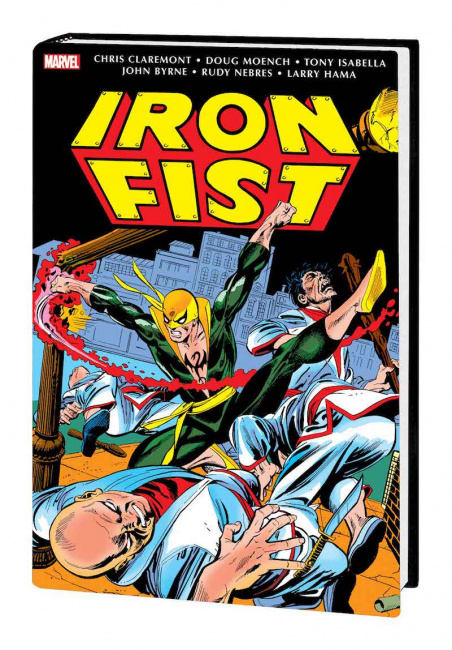 Iron Fist made his first appearance in Marvel comics in May 1974, and a new omnibus will collect his early adventures just ahead of his 50th anniversary. Iron Fist: Danny Rand – The Early Years Omnibus will pull together not only the early color comics but also the black and white comics that appeared in the magazine The Deadly Hands of Kung-Fu! and a three-part story in which Iron Fist's fellow detectives Colleen Wing and Misty Knight have their own solo adventure. The omnibus will collect Marvel Premiere #15-25, Iron Fist (1975) #1-15, and Marvel Team-Up (1972) #63-64 as well as material from Deadly Hands Of Kung Fu (1974) #10, #18-24, #29, and #31-33, Deadly Hands Of Kung Fu Special #1, and Bizarre Adventures #25.
The stories were written by Chris Claremont, Doug Moench, and Tony Isabella with Roy Thomas, Len Wein, Bill Mantlo, and David Anthony Kraft and penciled by John Byrne, Rudy Nebres, and Larry Hama with Gil Kane, Arvell Jones, Pat Broderick, Marshall Rogers, Frank Mclaughlin, Don Perlin, and Joe Staton. The 952-page hardcover omnibus will go on sale on January 31, 2024, with a cover by Gil Kane and a direct market-only variant cover by Dave Cockrum. MSRP is $125.00.
Iron Fist starred in a Netflix series that ran for two seasons (2017-18) before being cancelled (see "Iron Fist Not So Immortal"). In 2021, Marvel announced that Danny Rand would no longer be Iron Fist, and he was replaced by Lin Lie, formerly Sword Master, in a five-part limited series by writer Alyssa Wong and artists Michael Yg and Sean Chen.
Click Gallery below for covers!
[ad_2]
Source link