[ad_1]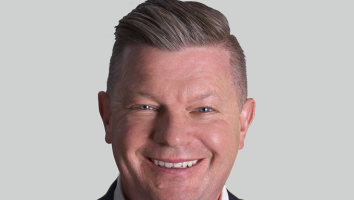 After helping to rebuild iconic toy retailer Toys "R" Us, Richard Barry is now taking the wheel at toy manufacturer Round 2.
In his new role as the Indiana-based company's CEO, Barry will spearhead growth and oversee the expansion of its business in diecast vehicles and model kits outside of North America. 
Barry is coming off a two-year consulting stint with retail, toy and licensing companies. He most recently worked with Toys "R" Us and Babies "R" Us parentco Tru Kids Brands, where he previously served as CEO from 2019 to 2021. Barry has a long legacy with Toys "R" Us; he originally joined the retailer in 1985 and worked in executive positions including global chief merchandising officer and international merchandise director until TRU filed for bankruptcy in 2017. He was part of the team that wound it down and then revived it as Tru Kids in 2019. 
Round 2, which launched in 2005, owns vehicle model kit and diecast brands including AMT, Polar Lights and Auto World. It also has licenses for Barbie convertibles, Batmobiles and Star Wars model kits. The toyco sells its products in North America through Walmart, Target and hobby retailers, and worldwide on its e-commerce site. 
New York-based private investment firm Praesidian Capital acquired Round 2 in 2021, fueling the company's purchase of Arkansas-based toyco Big Country Toys—which manufactures farm, ranch and rodeo-themed playthings—for an undisclosed amount last year. 
[ad_2]
Source link