[ad_1]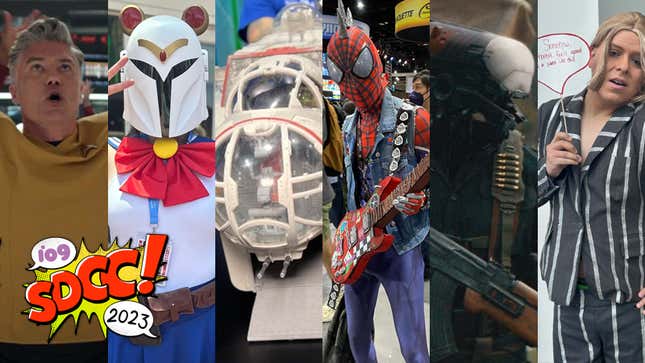 Another San Diego Comic-Con is in the books, and this year was perhaps one of the weirdest in recent history—even counting those "@Home" years. As the lack of major attendees and the lingering shadows of Hollywood's labor movement saw a more muted Hall H at San Diego this year, earth-shattering nerd news wasn't to be found at Comic-Con. But that doesn't mean there wasn't plenty to celebrate and read about anyway.
io9 was, as always, on the ground in San Diego this past weekend to bring you the latest news from across the show floor, from breaking trailers to epic announcements, hands on from the show with looks at massive booths and huge merch reveals, and of course, so much wonderful cosplay. Even for a muted SDCC, there's a ton you can catch up on—click through to get access to all of our coverage from this year's event in one handy place.
See you in New York?
[ad_2]
Source link