People are going to see a lot of movies in January, as Avatar, Puss In Boots, and Missing all did well at the Weekend Box Office.
---
Avatar: The Way of Water has now crossed $2 billion at the worldwide box office while winning yet another weekend at the theaters. Here in the states, the James Cameron juggernaut took in another $ 19.7 million and just shy of $600 million domestically, which it should accomplish Monday or Tuesday. Thanks to that film, Puss in Boots: The Last Wish, and M3gan, the domestic box office is already over $514 million three weeks into January, up 39% from last year. Funny, it is almost as if people show up when studios put films in theaters. What a concept. This week, Avatar looks to take over the number five spot of all-time from Avengers: Infinity War.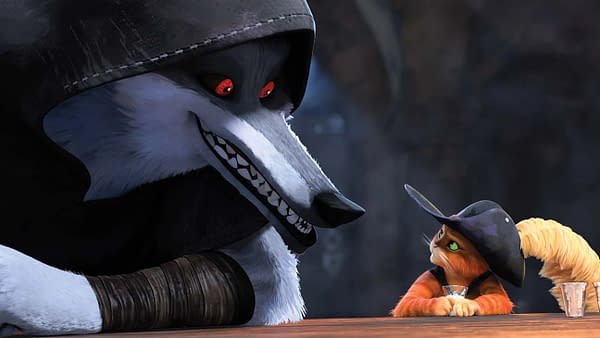 Can Avatar Fend Off Puss In Boots One More Time?
Puss in Boots: The Last Wish, to the surprise of many, keeps chugging along, seeing drops of less than 25% week to week. It added $11.5 million this weekend, bringing its total to $126.4 million and putting its pace ahead of last year's Sing 2. In third place was the new thriller Missing, overperforming with $9.3 million. Fourth place went to M3gan, which saw the most significant drop in the top five at -50%. It scored $9.1 million, as it crossed the $100 million worldwide mark this week. A sequel was announced for January 2025. Rounding out the top five was Tom Hanks surprise hit A Man Called Otto with $9 million. That film looks like it should reach the $50 million mark before its run is done.
The weekend box office top five for January 20th:
Avatar: The Way of Water- $19.7 million
Puss in Boots: The Last Wish- $11.5 million
Missing- $9.3 million
M3gan- $9.1 million
A Man Called Otto- $9 million
Next week is the last week without a major wide release for a while, so the question is, will Puss in Boots possibly overtake Avatar? If the holds stay about the same from this weekend, it is possible, as Avatar starts to shed premium screens. It should be a pretty close finish, and I will say that it does.