China's comic book fans rejoiced this week at Marvel's surprise announcement that superhero movies would be returning to the country's big screens for the first time since 2019, ending an unofficial, years-long ban that had been exacerbated by geopolitical tensions between Beijing and Washington.
Marvel tentpoles Black Panther: Wakanda Forever and Ant-Man and The Wasp: Quantumania now have confirmed release dates of February 2 and 17, the company said on its official Weibo account on Tuesday.
The Black Panther sequel was released in the United States last November, but the third Ant-Man installment will debut at the same time in North America. Black Panther and Ant-Man and the Wasp, the second in the series, grossed $105 million and $121 million in China, respectively, according to IMDb's Box Office Mojo.
"Marvel Cinematic Universe, see you on the big screen," read the viral post, which was quickly flooded with comments by thousands of excited fans, who haven't watched a Marvel movie in the theaters since before the COVID pandemic hit more than three years ago.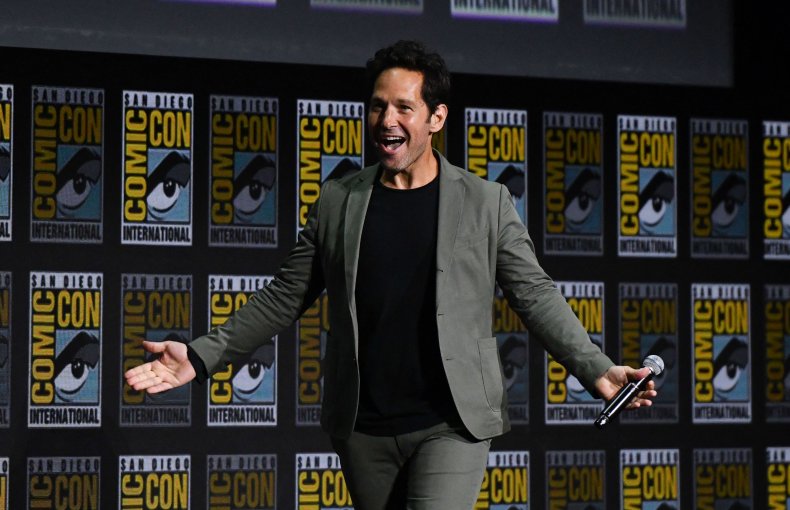 China has traditionally been a major market for Hollywood in general and Disney in particular. Box office hit Avengers: Endgame, released in April 2019, grossed $632 million in the territory, or nearly one-quarter of its worldwide earnings. Spider-Man: Far From Home, released two months later, hit $198 million, or 18 percent of global ticket sales.
Marvel's film canon, known collectively as the MCU, has been categorized into "phases" since 2008's Iron Man. For Chinese moviegoers, it means Black Panther 2 will be the only phase four film they get to see, while Ant-Man 3 is officially the first product of phase five.
The de facto Marvel blackout would've hit Disney hard, conceivably costing the entertainment giant hundreds of millions of dollars. What's more, its standing in China wasn't helped by criticism from all corners about Mulan, which was received as poorly by Chinese audiences as by their Western counterparts following its September 2020 release.
Disney didn't return Newsweek's request for comment before publication.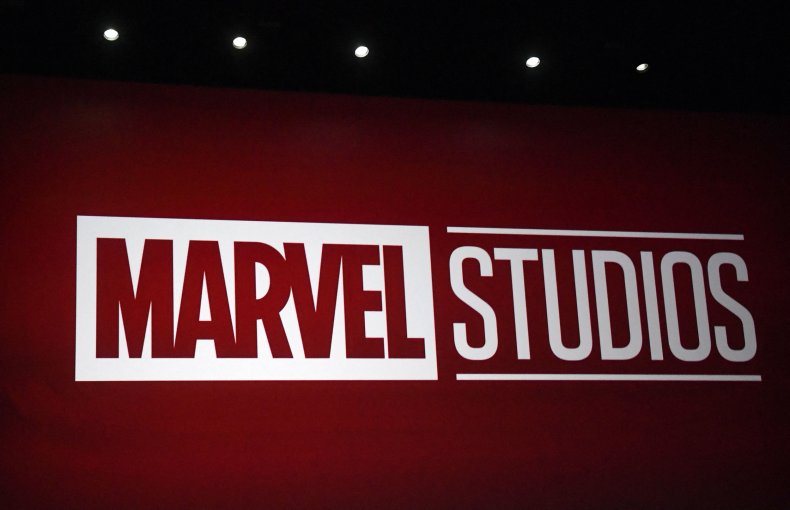 China's film bureau, which has been tasked with propping up the country's own successfully movie industry, places an annual quota on foreign releases—only around three dozen are cleared for distribution each year.
The regulator never publicly stated its reasons for withholding approval for Marvel's blockbusters, but industry experts speculated the decisions—not always popular with Chinese audiences—were probably political. Most cases likely concerned sensitive content or past remarks that were perceived as slights on China or its long-ruling Communist Party.
The North American release in July 2021 of Black Widow, the first of Marvel's six phase four movies, coincided with the Communist Party's 100th anniversary, a major event for which Beijing shunned popular Western films for patriotic Chinese alternatives.
Shang-Chi and the Legend of the Ten Rings missed its big screen release in China two months later, allegedly due to its source material and because of lead actor Simu Liu's comments about the Chinese government.
Eternals, which came out in November that year, was widely expected to be banned after director Chloé Zhao's Nomadland did well at the Academy Awards earlier in April. The Beijing-born filmmaker was censored in China over a past magazine interview.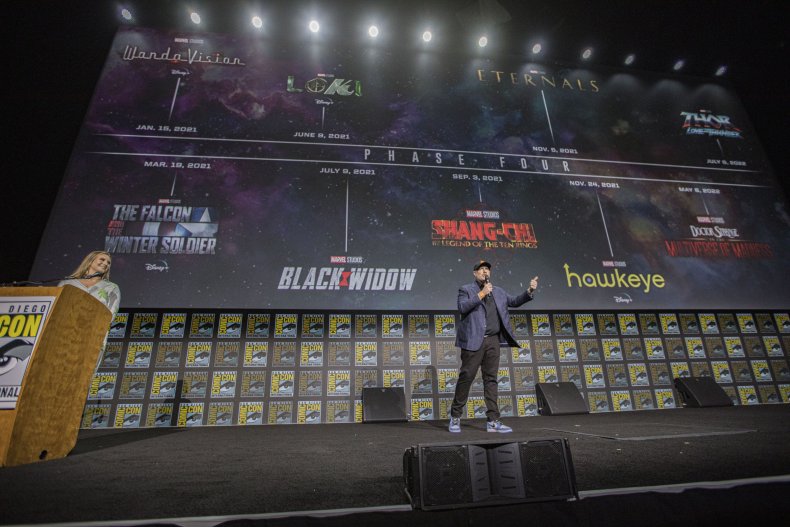 There appeared to be no obvious rationale to China's failure to approve holiday hit Spider-Man: No Way Home, except that it might've upset the nationalistic mood surrounding the Communist Party's centennial.
The Battle at Lake Changjin, a Chinese war epic about the defeat of American-led U.N. forces during the Korean War, had shattered China's industry records and was on course to top 2021's box office charts—on domestic ticket sales alone—when Marvel's Spider-Man flick swept it away over the Christmas period.
Doctor Strange in the Multiverse of Madness and Thor: Love and Thunder, released in May and June last year, were blocked because of a single scene referencing the banned spiritual group Falun Gong in the former, and because of LGBTQ+ themes in the latter.
The Hollywood thaw, which coincides with the stabilization of U.S.-China relations after years of friction, began late last year with Beijing's approval of James Cameron's Avatar: The Way of Water, distributed by Disney-owned 20th Century Studios, which was released in the country last month.
Do you have a tip on a world news story that Newsweek should be covering? Do you have a question about China? Let us know via worldnews@newsweek.com.
Source link