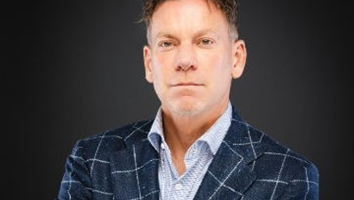 Following its Q3 financial report in November, collectibles giant Funko is restructuring its core leadership team to strengthen operations and identify new opportunities for growth, according to a release.
As part of the shake-up, Funko CCO Brian Mariotti (pictured) has returned to his former CEO post. He replaces Andrew Perlmutter, who will now serve as president and refocus on growing the company's collectibles portfolio, including its Loungefly apparel brand, Pop! vinyl toy line and board games publishing division, Funko Games. Mariotti's mandate is to identify operational improvements while continuing to drive profitable growth.
Despite posting a record-breaking US$365.6 million in sales for Q3 (June to September), up 36.6% year over year, Funko has lowered its full-year net sales expectations from US$1.35 billion to US$1.29 billion due to a rise in excess inventory and current economic conditions. Its unsold inventory is up 88.7% to US$265.8 million, and the company's total debt has increased by 40.9% to US$250.2 million. Cash on hand in the quarter was reduced by 73%.
Mariotti originally stepped into the CEO position after he acquired Funko with a group of investors in 2005. He stepped down in January 2022, but has continued to serve as a member of the company's board of directors and chief creative officer. In that role, he has been focused on developing a growth strategy by overseeing product innovation, fan engagement and the company's Digital Pop! line of NFTs.
Meanwhile, Funko CFO Jennifer Fall Jung is leaving the company, effective immediately. The board of directors has recruited Scott Yessner from Georgia-based talent agency Tatum to fill the position on an interim basis while it works to find a permanent successor.
Source link